21 Top SEO Interview Questions & Answers You Should Know !!!
SEO i.e. Search Engine Optimization is one of the major and important fields of Digital Marketing. This technology is used to rank the website on different search engines majorly Google with free of cost. So combined with paid promotions, companies today prefer to rank their website without spending a lot of money. They prefer to hire an SEO specialist to handle all SEO activities. If you are the one who is entering in Digital Marketing Field and is about to face an interview, then you are in the right place. To make your interview process easier, here are the Top 21 Seo Interview Question And Answers are given. Read this article and face the interview with confidence.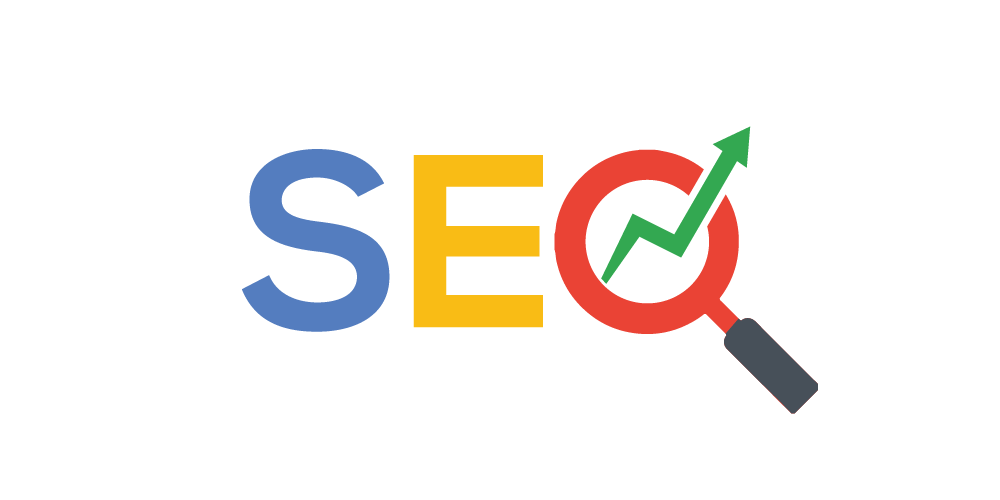 1) What is SEO and tell me why it has been given so importance?
Search Engine Optimization involves activities to rank a website on the first page of the search engine.
To gain traffic one has to implement all SEO techniques which is an unpaid service by following rules and regulations. This organic or free service makes a profit for the company.
Whenever a user goes on Google and searches for a query, he or she normally tends to see at first 8-10 results and the reason behind this is Google's trust or authority we can say. Users trust the search results produced by Google. So it becomes important for a company to rank a website for its keywords to be visible on the first page and gain customer's trust.
2) How do you calculate SEO success?
This answer can change from company to company as its measurement is different for everyone. For some companies, their goal is only lead generation. In this case, increasing leads through SEO is the desired goal and can be called SEO success. Moreover increasing website traffic, increasing website ranking for particular keywords, increasing engagement, creating brand awareness can also be called SEO success. You have to understand the goal of the company you are giving an interview for and give the appropriate answer.
3) What is a Search Engine and give its different examples?
Search Engine is a web-based software that answers queries asked by the user. It shows a list of result web pages related to keywords of the query on the worldwide web.
Other than Google there are many other search engines too. Some of them are Yahoo, Bing, DuckDuckGo, Yandex, etc.
4) Which SEO Tools do you practice?
This answer varies from person to person. If you have worked on SEO before then you can explain which tools you have used as there are tons of SEO tools present in the market. Some of them you can say are Woorank, SEO Meta in 1 click, Pinterest extension, etc. These tools will give you an idea of your keywords, meta title, meta description, etc.
5) What is link building and explain more about it?
As the name explains Link Building is a process of connecting other links to your website. This is a very important factor in terms of bringing organic traffic. Google has a very honest goal to serve the user with a relevant result within time. Whenever a user enters a query, it starts gathering information from different web pages and give the user an appropriate answer. During this process, it also checks if your site is linked to other sites too. If yes then it gives you priority in results pages.
6) What are the different types of SEO?
SEO has 2 types.
1)On-Page SEO
2)Off-Page SEO
7) What is On-page SEO?
On-Page SEO is basically visible factors of your web page which includes checking Meta titles, meta descriptions, meta keywords, alt tags, content, internal links, canonical tags, H1 Tag (Header tag), etc.
8) What is off-page SEO?
It is an optimization of search engine factors that are not visible on-page but are important in terms of SEO. It includes sharing of the following things which help to get links from other websites.
1)Image submission
2)Content/Article submission
3)PPT submission
4)Video submission
5)Guest blog writing and submission
6)Forum Submission
7)Directory Submission
7)Business Listing etc.
9) What is a backlink? What do you see while backlinking?
Backlinking is a process of creating links from other (external) sites to your website to increase your website traffic as well as authority. Whenever I create a backlink, I prefer to check the PA and DA of that particular website. Higher is the authority, more I get a quality backlink.
10) What are the SEO techniques for a backlink?
There are 3 types of backlink techniques.
1) White hat technique
2)Black hat technique
3)Gray hat technique
Also, Check-Out: Online Digital Marketing Course 
11) What are Google algorithms? List them and explain.
Google has different types of algorithms which include some rules and regulations to follow.  Some of them are
1)Panda algorithms check if the content present on your website is of good quality or not.
2)Penguin algorithm verifies if the backlinks produced are of good quality or not.
3)Pigeon algorithm is related to local search results. It tracks the user location and gives nearby services.
4)Hummingbird algorithms give an instant answer to a query. This means you don't have to go on pages to look for the result. Google gives answers by itself.
12) What is a domain extension?
A domain extension is a notation at the end of the URL to specify country code or website category. For example, some web pages have .edu at the end of the URL which indicates that is an educational website. Also, google. co. indicates results in India.
13) What are a keyword and mention its different types?
A keyword is a word that describes the content of the web page. There are 2 types of keywords which are named as
1) Long-tail
2)Short Tail keywords.
The short tail keyword is 2-3 words and long-tail keywords contain more than 3 words.
14) What is page speed and how does it matter?
Page speed is one of the major factors Google sees on a web page. It gives priority to a faster page speed than a slower speed of page to make a great user experience. Responsible things to slow down the speed of a web page can be large size images, reducing redirection, improving server response time, etc.
15) What is crawling?
Crawling is an automated process of Google robots (Googlebot) to visit the page and check the latest updates and index them properly. Web crawlers go through web pages and store the information like keywords, content, hyperlink, etc and submit it back to the server for indexing.
Also, Check-Out: Online Digital Marketing Course 
16) What are the different types of content?
Written content is not only the form of content but also video, audio, and images are the forms of content.
17) What is the difference between SEO and SEM?
SEO is a free optimization technique whereas SEM i.e. search engine marketing is a paid technique. SEM gives instant results whereas SEO needs time to show desired results.
18) If you are given a video for SEO, how would you do it?
Well, videos are a new trend in the market. People choose to watch than to read. To reach your video to most people have to do SEO but Google can't watch the video. Then for this, a video should be transcripted in text for better SEO. Also, you have to pay attention to page titles, keywords, and descriptions.
19) How does a URL matter in SEO?
Putting a keyword in a URL helps to boost your page higher for queries and also becomes simple for SEO. Complicated URLs can create problems for search engines so simple and clean URLs with proper keywords are preferable.
20) What is Internal Linking?
Internal linking refers to connecting different link pages to the same domain. This helps Crawler to index all inner pages of the website and keep user engagement. It also helps the user to read more information on the same domain.
21) What is robot.txt?
Robot.txt is a coded way to tell crawlers not to crawl a particular page. It is preventing the web page from indexing which you do not want to display user. It is important to put the code on the right page or it can create trouble for other pages too.
So this was all about SEO interview questions that will help you when you go for an interview. Hope it was all you were looking for. Prepare these questions very well and crack the interview. Wish you all the best!!
If you are the one who is looking for Online Digital Marketing Class that gives practical knowledge on Digital Marketing then Join PIIDM. We are always ready to help you prepare for your career.
Also Read: Influencer Marketing Sites List