5 Best Facebook Advertising Hacks for 2021!!
When it comes to promoting and advertising a small business locally or building an awareness of a large campaign, Facebook Ads are considered the best and effective strategy to generate desired results.
While there are 2.375bn billion and 1.49 billion monthly and daily active users respectively and over 60 million small business accounts out of which 6 million payment to be 'active advertisers' on Facebook it is the single largest social media network in the world! And this isn't stopping Facebook generates over 78% of its revenue through these promoted ads.
So, now the question is how you really stand out while promoting your ads on Facebook because as statistics show on average individual clicks through only 8 advertisements each day.
Let's check out these amazing Facebook Advertising Hacks for 2021 to make your advertisement more appealing to your audience.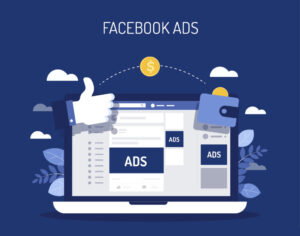 Facebook Advertising Hack No.1- Add long-tail keywords
For people who do not speak SEO language, long-tail keywords are simply more elaborate keywords for a particular search. For example, when I search for vegan food recipes for lunch on Facebook I get these results:
Facebook Advertising Hack No. 2- Use Creative Content
Now, the question is what exactly creative content looks like? A simple answer would be just put yourself in the shoes of your viewers if those 8 ads got a click on them what made them look so different? But it is still not that simple so let me give you a few tips o that:
Use simple and HD pictures.
Choose your color scheme considering your audience.
Typography is a key to attract your audience
Talk loud with fewer words.
Content is the king – Bill Gates. Indeed it is. For example:
Also, Check-Out: Online Digital Marketing Course 
Facebook Advertising Hack No. 3 – Utilize Look Alike Audience
If you haven't noticed while creating or publishing your new ads, Facebook provides you with an option wherein you can choose a target audience based on your previously targeted audience in your earlier successful campaigns and choose to show your ads to only that audience. This will ultimately create a responsive advertising campaign. Also, retarget your website viewers
Facebook Advertising Hack No.4 – Use video advertisement promotion than pictures
Videos have been considered to be the most effective way to make your audience watch your advertisements. Facebook averaged over 8 million video views daily, and that was in 2015. Facebook's algorithm now prioritizes videos over other types of content. Their native videos, as a result, have 135% greater organic reach than photo posts.
Facebook Advertising Hack No 5 – Promote your brand
By this time you already know that only writing catchy lines and advertising your content within a few time intervals even whit video ads, you won't get desired results until and unless you keep regularly posting and promoting your page. This is a simple rule of marketing overall whether it is traditional or digital you always have to be in the eyes of your customers/ audience. Keep promoting your page by selecting your targeted audience. Try to always be in the back of their mind while they are thinking of a product segment similar to yours.
So, that's it these are the top 5 Facebook Advertising Hacks for 2021 to promote and advertise your product, services, or your Facebook page. Use these Facebook Advertising Hacks for 2021 and get a definite ROI. Also, become a social media expert by joining the Best Digital Marketing course in Pimpri Chinchwad.