why piidm for Share Market Classes in Pune.
We are professional trader having 4+years of experience in India market
and also expanding our footprint in forex & commodity trading as well.
enquiry for Share Market Classes in Pune fees
Check Out Curriculum
Top Share Market Classes in Pune WITH CERTIFICATION
Curriculum For Classroom & Online Share Market Classes in Pune.
Our Classroom & Online Share Market Classes In Pune Curriculum Program Covers Basic To Advance Level Content. High
Our Basics of Stock Market course is aimed at anyone who wants to
trade and increase their income irrespective of what level of
knowledge or past experiences they have in the market. The
program is designed so that even an individual with zero knowledge
of the markets can start, learn and grow at their own pace and earn
from the market. One of our endeavors is to make investing in the
stock market accessible to everyone. Join one of the largest
communities of profitable traders, learn with them, ask questions,
get help, and speed up the results. Benefit from our Mentorship
Program, participate in live coaching sessions, benefit from
personalized support, and get unlimited access to training platforms.
Advanced Technical Analysis
Learn to use the best tools to invest in the stock market,
you will discover the graphical analysis techniques that
work and are used by topnotch financial professionals.
Learn winning investment strategies that will help you get
started in the stock market with confidence and make
your first winning trade to make money. At the end of this
course, you would have mastered all the techniques
necessary to know when to buy and when to sell in the
market, in any context. Learn money management and
how to best manage risk intelligently. You will also
master the notion of risk return to win in the long run.
Effectively manage your portfolio, protect your capital
and maximizing your chances of succeeding in your
trades.
Derivatives Trading & Analysis
Derivatives are financial instruments in the form of contracts, which allow
the trader to trade on price changes of an underlying financial instrument
(such as indices, stocks, commodities, currency) without holding them
physically. Today derivatives trading is considered as their core business
by many investors. Derivatives trading is fast gaining popularity due to its
potential to make quick money for the investor. The trader has to carry out
the due diligence and trade with in-depth knowledge and factors such as
risk assessment and profitability.
Batches & Timing Of Digital Marketing Training Institute In Pune...
Check All The Batches Timing & Duration
Attend Our FREE Share market DEMO Lecture
BEST Share Market Classes in Pune FEES ENQUIRY
What Our Students Have To Say...
Here Is Our Feedback From Our Alumni For Digital Marketing Classes In Pune
Ravi Sharma
Helloi Kalpesh, I would like to thank you for preparing this great course. I had zero knowledge about Stock Market. With this course, I feel very confident that I know the basics. Ofcourse the journey just has started. But it has started with right mentor. Thanks once again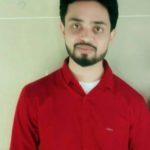 Dr. Amit Biradar
This Stock Trading Course was very helpful! Kalpesh does an amazing job of delivering amazing content that is practical & applicable to real investors. I am a complete beginner & I feel like I have a great foundation to begin investing & trading.
Diana Burnwood
I'm happy with the decision I made to take the course. The information provided is clear & at a good pace. The introduction of each concept is well timed. I suggest every beginner to join Kalpesh's training as he startes teaching everything from the ground level.
Students Video Testimonial...
Here Is Video Testimonial From Our Alumni ! Check Out How PIIDM Provides Top Digital Marketing Classes In Pune
Frequently Asked Question
The major difference between Sensex and Nifty is the number of constituents they have. While Nifty 50 constitutes of the top 50 companies that are actively traded in NSE, Sensex comprises the top 30 companies actively traded in BSE. Sensex is more niche and on the other hand, Nifty is broader as it has 50 firms
Stock markets are venues where buyers and sellers meet to exchange equity shares of public corporations. Stock markets are vital components of a free-market economy because they enable democratized access to trading and exchange of capital for investors of all kinds.
In short, the 3-day rule dictates that following a substantial drop in a stock's share price — typically high single digits or more in terms of percent change — investors should wait 3 days to buy.
Technical analysis indicator helps the investor to know when to enter or exit a trade, in order to make profit. Technical analysis indicator looks at price information and translates it into simple, easy-to-read signals. These signals help the investor determine the correct time to buy or sell
5 What do you check in a technical analysis?
Technical Analysis of Stocks – Summary
Understand clearly about all three investment theories of Dow.
Try to look for a short period of results.
Try to understand the trends of the stock.
Get an idea of support and resistance.
Know about the trade volume in the market.
If You Are Looking Digital Marketing Course In Pune Fees You Will Find Different Prices For Digital Marketing Courses In Pune Start From 99/- Rs To 1,00,000/- Rs.
There are three main types of technical analysis charts: candlestick, bar, and line charts. They are all created using the same price data but display the data in different ways.
#1 Top Share Market Classes in Pune