Factors to Consider Before Creating Social Media Content
In the era of online learning through videos and infographics, it has become vital to provide your information in the visual form which can be created easily. Also, it has to be able to grab attention and be able to provide value to the reader. Similarly, when you are marketing your product or services digitally the most important factor is that it should be attractive enough for your targeted audience to remember your name in the back of their mind when referring to products or services similar to that of yours.
It is scientifically proven that what we can visualize, our mind remembers it for a longer time as compared to the things we listen to, read, and write.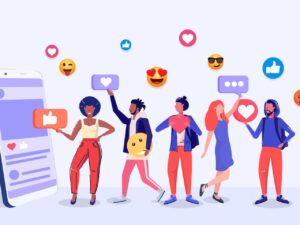 Now that we know the significance of how visuals affect our memory it's time to plan out how to create effective visuals.
1.   Know your audience: it is very important to know what is that you are selling and who will be really interested in it. This is the immediate process that you should be planning on after creating the product. For example, what is the age group that you are targeting, what is the gender of your audience, what are their preferences, etc.? If you want to sell women cosmetic products so, what could be the possible advertisement?
Check out the Best Digital Marketing Course
2.   Track your audience: Keep a track of what kind of social media platform is your targeted audience most active on. This means to identify what category your product or service falls into and which social media platform would be more appropriate and accordingly promote your products on such platforms. Also, what kind of visual promotions are more trending on that platform. For example, the way Swiggy promoted itself on Instagram.  Here they had their targeted audience as working professionals and youngsters.
3.  Use Fewer words: Social media content should have max one line of content. As Facebook in its latest update of Ad Manager strictly prohibits text more than 20% of the image and similarly so does Instagram. Also, other platforms like Twitter have a limit of only 120-150 characters and so on.
It will all make sense if you put yourself in the shoes of your audience. Given yourself a choice to view a post with too many words or to view a post with a picture and appropriately put fewer words. Obviously, you will choose the second option. Visualizing something is more pleasing to your eyes than reading word to word.
4.  Use color scheme wisely:  companies spend a huge considerable amount of time and money on deciding which color scheme would be more appealing to the audience so that the colors at least grab the attention of the viewer. The right color scheme, font, and font size are all that make attractive content.
Also, Read: Use & Importance of Hashtags in Social Media
5.   Use graphic designing tools: these tools are specially designed to create designing of visual content easier and quicker. These tools have templates from where you can choose and edit and customize as per your requirements. These tools are easy to use and come with many options so that you can create the best of social media content.
Some of the best graphic designing tools are listed below:
Learn to create the art of graphic designing from the Best Digital Marketing Institute in Pune at PIIDM learn typography and know more about the color scheme. Be a professional Graphic Designer with PIIDM Pune.
Also, read: Social Media Optimization Tips