5 Best Email Marketing Tools In 2021 To Help Your Business Grow
E-mail marketing consists of promoting your product or service online by sending e-mails to customers. Email marketing is a great way to promote brand or service loyalty and trust and sending customized e-mails to a specific target audience. Email Marketing provides a very low-budget strategy for reaching a large audience at almost no cost. With providing a return of investment of nearly 4300 percent for businesses in the United States, email marketing is one of the most vital fields of digital marketing.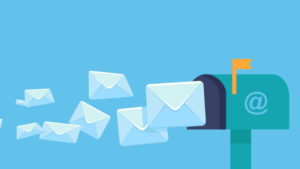 According to research done in 2019, there are around 3.9 billion e-mail users in the world with over 300 billion e-mails sent every day. The statistics are a testimony to the efficiency of e-mail marketing and its dependency. However, a lot of email marketing success depends on the software or tool you use for email marketing. A good email marketing tool should help you to send a large number of personalized emails to the target audience without involving a lot of effort. This process is also called marketing automation. The service should also provide you with an easy user-friendly interface enabling you to personalize email newsletters to make them more engaging.
5 Best Email Marketing Tools
Top Email Marketing Tools in 2021
Having said that, let's have a brief look at some of the most top-rated email marketing service providers and how they fare up against each other.
1) Sendinblue
Sendinblue is one of the fastest-growing and top email marketing services in the world with an extremely user-friendly interface and tools to design engaging content. Even if you don't have any experience in email marketing their drag and drop email editor provides a base for simple working. Sendinblue provides a limited free plan where you can send around 300 e-mails per day and 9000 per month. The 25$ lite plan allows users to send nearly 40000 emails per month, the 39$ essential plan allows 60000 emails per month and the 66$ premium plan allows 120000 emails per month.
2) Constant Contact
Founded in 1995, Constant contact over the years has grown to be one of the best email marketing tools in the world and even now it continues to advance and develop in new fields. In addition to awesome integrations with many apps, Constant contact also provides an event management tool that lets you create coupons and downloads for social media sharing. Constant contact not only provides a ton of services and guides but also niche-specific templates and user-friendly dashboards. Constant Contact has two plans:- email and email plus which range from $20 to $95 per month depending on the number of subscribers.
3) ConvertKit
ConvertKit is an incredibly user-friendly and powerful email marketing platform that allows you to offer upgrades to your content, incentives to email signup forms, and autoresponders. The most fascinating feature about ConvertKit is that it allows the segmentation of subscribers into those who are interested which helps you to modify your email content for a specific audience. This service also provides you with a built-in landing page editor for those who don't have a website. ConvertKit plans start from 29$ per month to 79$ per month with a 30-day refund.
4) Hubspot
With over 700000 users worldwide Hubspot is one of the biggest email marketing platforms in the world. Hubspot not only provides us with integration with Gmail, Gsuite but also a custom drag and drop builder to add images, CTA buttons to modify content. Hubspot also houses incredibly advanced e-mail marketing features like ready-to-use topic-specific templates, segmentation tools, email tracking, and extensive analytics. In addition to the free Hubspot plan, it also has a Marketing Hub starter plan starting at 50$ per month and Marketing Hub professional plan starting at 800$ per month.
5) MailChimp
MailChimp is one of the biggest email marketing providers in the world with over 1 billion e-mails sent every day using their service. In addition to the advanced features like service and app integrations, autoresponder, A/B testing MailChimp also provides easy to customize and modify templates. MailChimp allows a user to send 10000 emails per month for free and it has three plans:- essential, standard, and premium ranging from 49.99$ to 599$ per month.
Check Out: Digital Marketing Courses In Pimpri Chinchwad | Digital Marketing College In Pune